Chapter 4: Sharing Multicultural Stories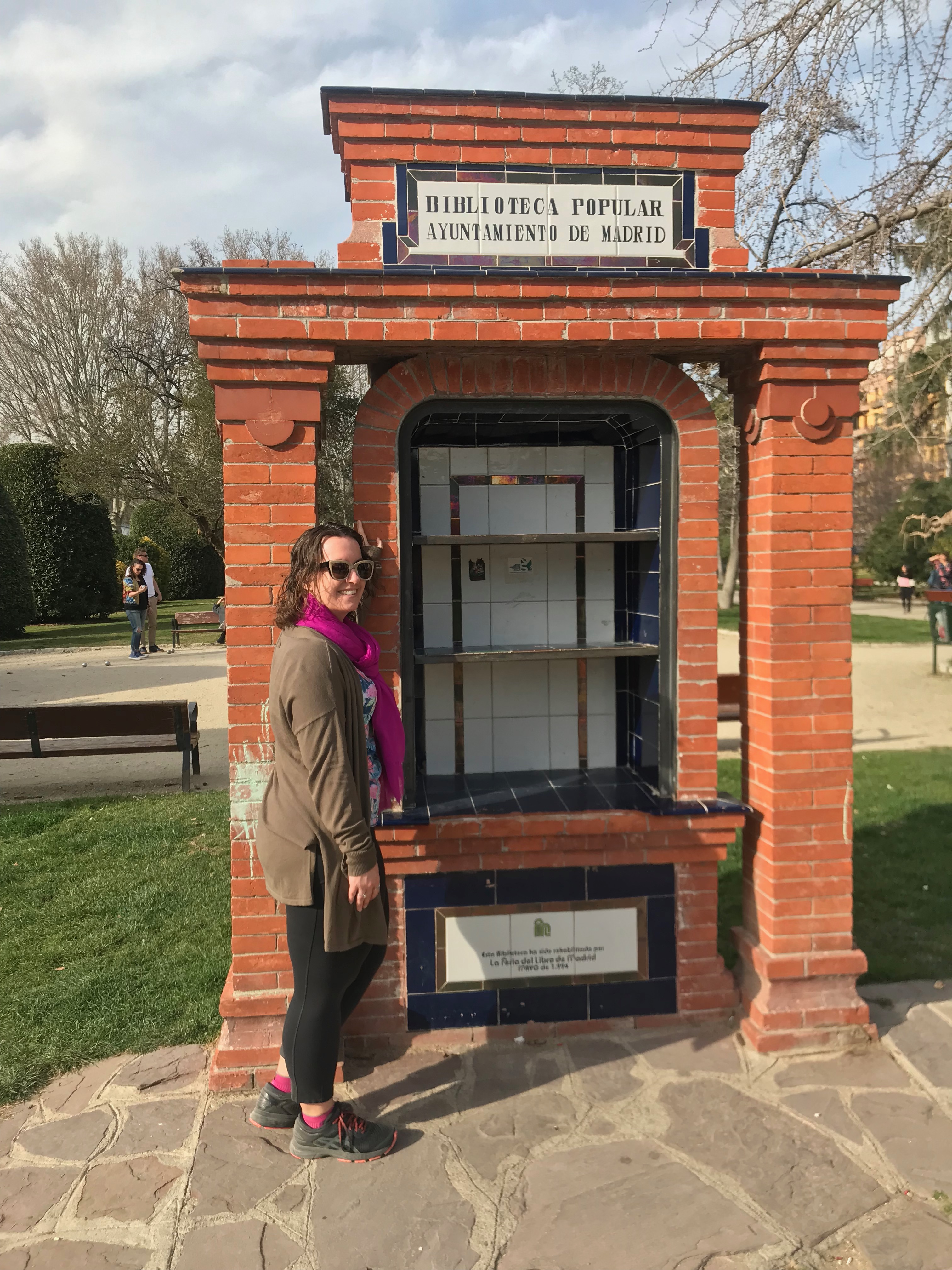 In 2016 I moved to Spain to step into the role of English language and culture assistant. I quickly learned that although their native language was different, my Spanish students' desire to hear and tell stories was the same as that of their American counterparts. Their apprehension toward speaking English, curiosity about American culture, and eagerness to share themselves with me shaped my own personal narrative. In our modern era, intercultural exchanges provide context for the vital stories that we tell to make sense of our world.
In 2020, I stepped into leadership roles at the International Institute in Spain, first as director of American Space Madrid and then as director of the English program for young learners. The institute's long history of cultural exchange between Spain and the U.S. has been an exciting chapter in many students' lives, and it was a privilege to collaborate in the creation of so many personal stories during my time there.
Little library in Retiro Park, Madrid.